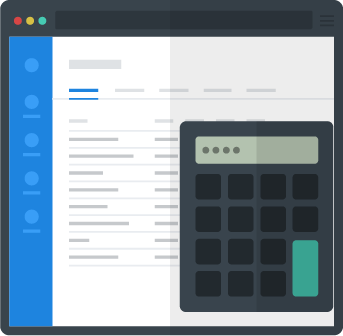 Unlimited Possibilities
RanFab offers optional extras among which you will find the Profile Cutting module inclusive with the world's most advanced nesting module. Unparalleled quoting speed and accuracy. Or take RanFab to the next level and add your own business rules and custom functionality with UDP ( User Defined Process ).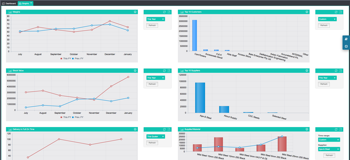 PROFILE CUTTING
A series of costing methods all designed specifically for the profile cutting industry. Fully integrated for quotes, programming , production and data collection with MRP.
UDP
Unlock RanFab with UDP. Adds the power to program your own logic into RanFab using simple business rules. Create your own buttons, reports, maths logic etc.
GANTT
Gantt is an advanced graphical interface designed to work in tandem with the included scheduler and to display a birdseye view of your production bottlenecks.
Profile Cutting
It is a must for all fabricators that use any method of 2D cutting. It allows fast and accurate cost calculations from a simple part description or from advanced CAD data like DXF and DWG files. Imagine quoting 100 DXF files, with a level of accuracy that you need to experience to understand, in less than 5 minutes.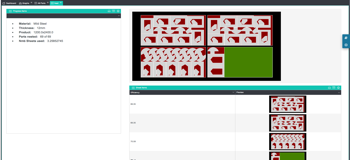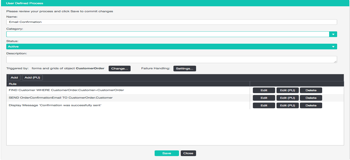 UDP
User-Defined Process is a module that puts the programming power into your hands. Only your imagination is the limitation. Design your own reports, workflows, business rules, custom conditions that trigger any type of action you desire. Schedule complex workflows, go as far as overriding the built-in logic and replace it with your own including calculations and behaviour.
Gantt
This is a valuable visual aid for assisting busy production shops to identify bottlenecks and better understand where changes are required to avoid later deliveries. It works great for fabricators that have complex assemblies and subassemblies offering a bird's eye view of the entire manufacturing process.